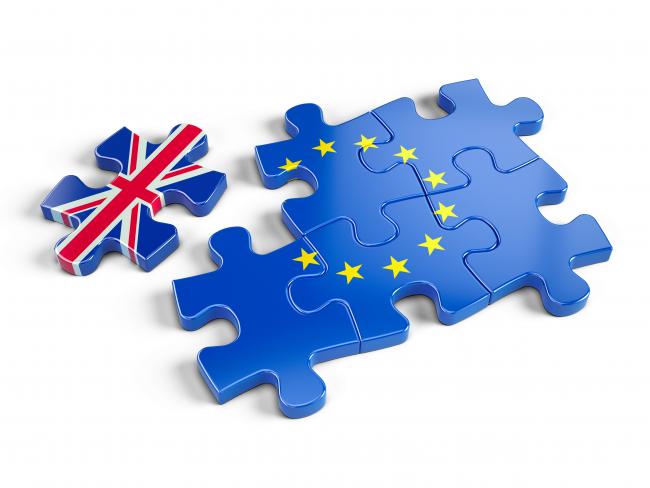 The withdrawal of the UK from the European Union, Charlie Elphicke MP and Martin Howe, 30 pages, September 2017, downloadable for free from www.lawyersforbritain.org
This pamphlet published by the Conservative European Research Group and Lawyers for Britain draws clear conclusions about the demands that the EU is making on Britain as we prepare to leave. The authors' view is that "there is no credible legal argument either for a liability on the UK to contribute to the EU's pension fund deficit, or for any liability to contribute to the EU's ongoing programmes after Brexit day on 29 March 2019."
The House of Lords European Union Committee report on Brexit and the EU budget in March 2017 made two key findings. First, at para 135 it says "Article 50 TEU [Treaty on European Union] allows the UK to leave the EU without being liable for outstanding financial obligations under the EU budget and related financial instruments, unless a withdrawal agreement is concluded which resolves the issue." And at para 133, "The jurisdiction of the CJEU [Court of Justice of the European Union] over the UK would also come to an end when the EU Treaties ceased to have effect. Outstanding payments could not, therefore, be enforced against the UK in the CJEU."
"Incontestable"
Yet the EU's negotiator Michel Barnier has stated that the UK's obligation to pay a multibillion pound bill on leaving the EU is "incontestable".
Elphicke and Howe rebut this view, "...the EU's 'Own Resources Decision' and its 'Multiannual Financial Framework' are legally subordinate to the EU treaties, have no binding force in law independently of the treaties, and therefore cease to impose any legal obligation on the UK on the date when the Treaties themselves cease to apply to the UK under Article 50...there is no general practice in international law of States making or receiving balancing payments representing the net assets or liabilities of an international organisation when they join or withdraw from the organisation."
The authors argue that Britain's position is like being a member of a club which has an ongoing programme of refurbishing its premises. The member resigns and his membership dues are then no longer available to fund the programme. Instead of revising its budget to take account of its reduced dues, or increasing the other members' dues, the club keeps on spending the same amount without increasing the other members' dues. The club then demands that the ex-member carries on paying, even though he will not benefit from the refurbishment.
'Once the UK withdraws from the EU it is in principle no longer bound by the ECJ.'
They assert, "…it would be unheard of for a non-member state to agree to binding adjudication by the ECJ in an international agreement with the EU. No counterparty to an EU trade treaty or other treaty would agree to such jurisdiction and plainly the UK should not do so. …once the UK withdraws from the EU it is in principle no longer bound by the jurisdiction of the Court or its judgments, because the provisions of the Treaties conferring jurisdiction on the ECJ will no longer bind the UK. There is no provision on the Treaties conferring jurisdiction on the ECJ to continue to rule after exit on matters arising before exit, unlike in some other treaties."
Withdrawal
The authors conclude, "The hierarchy of norms within EU law gives priority to the total withdrawal from the treaties at the end of the 2-year period under Article 50(3) TEU over and above any financial obligations imposed on the UK through EU secondary legislation. Public international law also supports the argument that no such obligations as are apparently being asserted exist, and further it is clear that an effective withdrawal from the EU does not depend on the fulfilment of any outstanding financial obligations prior to withdrawal. In the event of a dispute between the UK and the EU, the jurisdiction of the ECJ will no longer apply once the UK has withdrawn from the Union."