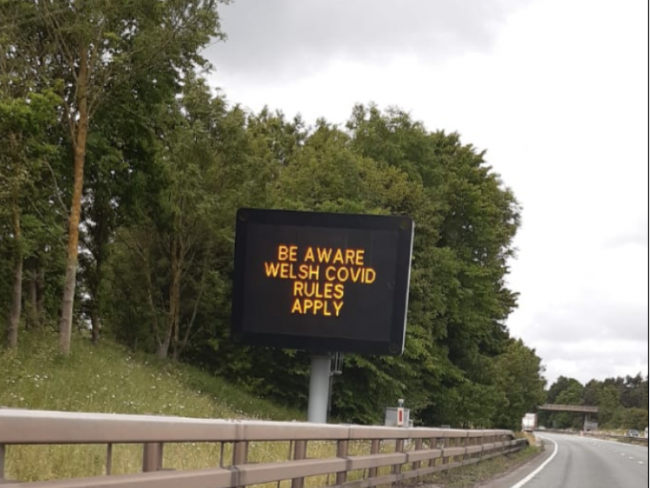 A report from the Institute of Government published at the end of October, Co-ordination and Divergence: devolution and coronavirus, points out the dangers of devolution exposed by the Covid-19 pandemic. 
"It appears as if the four governments have been developing policy largely independently. At times, this had created unnecessary difference in each part of the UK, generating confusion for citizens who must live their lives by increasingly complex rules and businesses that are struggling amid the economic disruption that the Covid-19 pandemic is causing," writes the author, Jess Sergeant. 
She adds that "fundamentally political decision-making…has driven much of the divergence we have seen so far." And the report warns that as Covid-19 cases continue to rise, a return to UK-wide coordination is needed. 
"In terms of coherence, differences in the lockdown rules in each part of the UK
resulted in confusion among the public about which rules applied where, undermining compliance," the report says, citing an article from researchers at the London School of Economics. This confusion led, for example, to Gwent police having to explain to drivers entering Wales the difference between the Covid-19 regulation in Wales and England.
'Divisive restrictions'
The report also notes that coordination between the UK government and the devolved administrations seems to have deteriorated since the start of the pandemic – and that it will have to improve if the virus is to be controlled. Agreement, it says, is essential to avoid "divisive restrictions on intra-UK movement" as well as to ensure "an equitable distribution of financial support for those businesses most severely affected by the pandemic".
Meanwhile, other commentators have noted that separatists in Edinburgh and Cardiff seem to have delighted in finding points of difference with the UK government, and in implementing local measures at odds with those elsewhere. The SNP at Holyrood in particular have been driven, not by science or epidemiology, but by whatever political advantage it thinks it can draw in the short term.