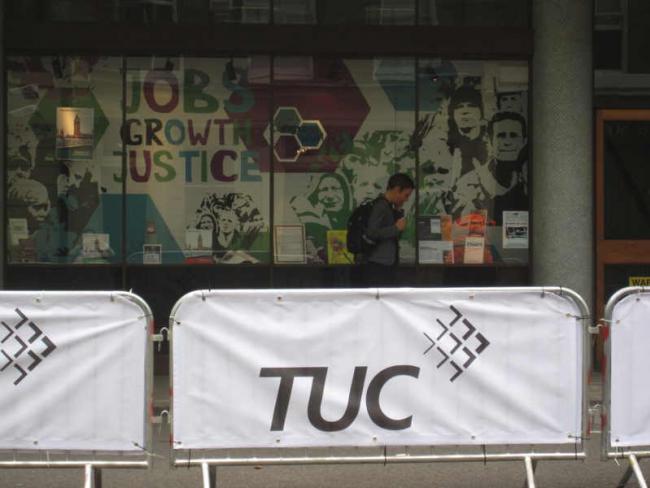 The Taylor Review, established by the government in October 2016, to examine employment practices in the economy as an independent review, is now taking evidence on a rolling roadshow series of meetings. Matthew Taylor, chief executive of the Royal Society of the Arts, is heading the inquiry into security, pay and rights, progression and training, rights and responsibilities, representation, underrepresented groups, and new business.
But the review is slanted from day one, because its purpose is to arrive at employment practices and business models which fit with the employers' creed. So "new forms of work" are to be examined – like the 900,000+ only zero-hours contracts.
Another area is the so-called self-employed or false employed – largely not by choice – a group heading for 5 million workers.
'Flexibility'
On behalf of the government, Taylor is looking into how changing technology can be utilised without being – allegedly – hidebound by employment regulation and statutory rights. Another hot topic is how greater "flexibility" can be introduced into the workplace.
The language shows the direction. Employers have "freedoms" and workers have "statutory rights". Of course it also depends if you are an employee, a worker, self-employed, a casual, temporary, agency, posted worker, homeworker, young worker, apprentice, crown employee, "volunteer", intern – the list goes on – as to what your rights are.
When the inquiry looks at "new forms of representation in the workplace", it is looking to undermine the trade unions and promote union-free workplaces. Disunity, fragmentation and the "gig" and Uber workplace business models are clearly uppermost in the employers' view of the "modern" economy.
Same old story
But how modern is it? The same principles were trumpeted by the employers at the start of the capitalist industrial revolution more than 200 years ago: their freedom to exploit those they employ to the maximum they can – whether by lengthening the working day, speeding up the working day, intensifying output, utilising machinery and technology, or by cutting wages.
The government wants the  Taylor Review to be the latest "independent" rubber stamp for bad employment practices. The only thing that has restrained the employers over the past 250 years has been trade union organisation in the workplace – and now the government wants to give bad employment practices free rein.