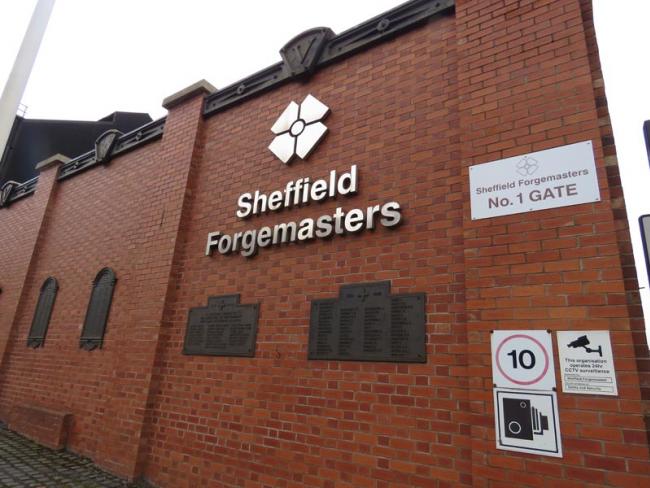 More than 600 steel-making jobs at Sheffield Forgemasters have been secured following the decision to nationalise the company. The takeover by the Ministry of Defence also secures the supply chain for high-quality steel for the next generation of Britain's defence investment programmes.
The government stated that Forgemasters is the only available British manufacturer with the skills and capability to produce large scale high-integrity castings and forgings from specialist steels in an integrated facility to the highest standards required for these programmes. It will invest around £400 million in the company over the next decade.
Specialist
Forgemasters will continue to operate in areas outside of defence, and is looking to play a key role in the supply of specialist steel components to the nuclear and offshore wind sectors.
Roy Rickhuss, general secretary of steel union Community, said: "We know with the right framework of support our industry has a bright future at the core of a low carbon economy, so we are pleased to see some much needed investment going into Sheffield Forgemasters to provide long-term security.
"We see this move as a recognition of the importance of the steel industry to our country's economic future. The pandemic has showed us the danger of relying on fragile overseas supply chains, so we are pleased to see a viable future secured for Sheffield Forgemasters."
Tellingly, Forgemasters Chief Executive Officer David Bond said: "We'll be a public corporation and what that allows us to do is to get the government to invest in the business on a scale we could never achieve as a private company."
Freedom from EU
This comment, coming from what is now a nationalised company, illustrates how this government has moved away from dogmatic ideological opposition to public ownership, and now seems to be embracing the freedom conferred by leaving the European Union and taking a more interventionist stance to protect British industry.
Steve Turner, assistant general secretary of manufacturing union Unite, said: "Critical infrastructure industries like steel function better in public hands and advanced economies like our own need to have stable, secure domestic steel production capabilities to protect our national security interests as well as to compete in global markets."
The decision to nationalise Forgemasters must now be followed by decisive action on the part of the government to protect Britain's steel making capacity. Germany produces six times as much steel as Britain, and even Austria now produces more than Britain.
Liberty Steel in the balance
Dan Jarvis, mayor of South Yorkshire, said: "While today's announcement is most welcome, ministers also need to attend to the future of two of our other steel plants which hang in the balance as a result of the crisis at Liberty Steel."
In May 2021, Liberty Steel announced plans to sell off its Sheffield steel plant as well as the nearby narrow strip mill at Brinsworth, and Performance Steels at West Bromwich in order to deal with its financial difficulties. 5,000 jobs are at stake.
The announcement came after Credit Suisse lost more than £1 billion when Liberty Steel's owner Sanjeev Gupta's main financial backer Greensill Capital went bust in March. Gupta's global steel business, GFG Alliance, is also under investigation by the Britain's Serious Fraud Office.
It is now for workers and their trade unions to increase pressure on the government to take more decisions that protect and advance the interests of Britain's industries and services.