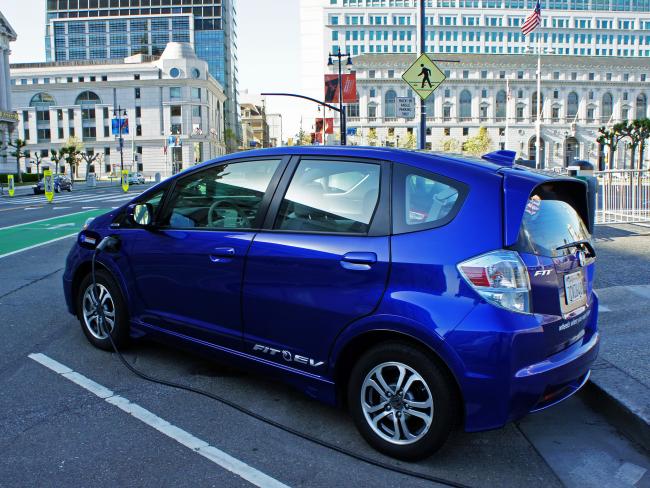 Honda announced on 19 February that it will close its only British factory. There will be a march and rally on Saturday 30 March in response, organised by Unite the union representing Honda workers.
The announcement came as shock. It will mean the loss of 3,500 jobs at the Swindon plant by 2022. An estimated further 12,000 jobs are at risk across the supply chain and in the local area.
Unite, in calling for the march, said it was determined to fight for these jobs as part of a wider fight for the future of British manufacturing. It pointed to the extensive range of automotive manufacture, design and component supply based in Britain. Unite believes that if a facility like Honda Swindon can be lost, then no others are safe.
The union went on to say that the announcement from the company "came not just as a complete surprise, but by virtue of the deliberate brief through the media - caused deep shock and distress to thousands of workers & their families. This was not just unexpected; the manner of the announcement was both cruel and dishonourable."
Tipping point
Honda is, like other car manufacturers, at a tipping point in the shift of production facilities from petrol and diesel cars to all-electric. Car makers offering hybrid powered vehicles in their range saw that as a stepping stone to all-electric manufacture. In reality this change was always going to be quite distinct and potentially dramatic. Hybrid cars are still based on an internal combustion engine. All-electric propulsion is very different in manufacture and operation.
Honda's strategic move towards all-electric was not a surprise. But Honda UK workers are angry about the timing and the company's unilateral decision not to site any all-electric manufacture here. Reporting on a meeting the day after the announcement Steve Turner, Unite assistant general secretary, said, "The united message out of today's event is that this plant can and should be at the core of an innovative transition from combustion engines to fuel cell and electrical propulsion."
"This plant can and should be at the core of an innovative transition to fuel cell and electrical propulsion."
Otherwise the Swindon factory's future appears to be a slow death. Honda have decided to stop manufacturing the current models altogether. CRV and Jazz production ended in 2017 and 2014 respectively, leaving only the Civic in production.
The Honda website states that the UK site is Honda's European flagship factory. All instances of the current Civic model (left- or right- hand drive, anywhere in the world) are British-made cars designed with Japanese engineering. But many other Honda facilities worldwide would be capable of manufacturing the Civic, so Honda may switch some production. More importantly the Civic platform does not figure in Honda's future all-electric vehicle plans.
Decline
Honda arguably made the decision to leave Britain some time ago regarless of Brexit. Sales of the Civic have fallen, as have all Honda sales in Europe. The Carsalesbase website reports a steady decline from 2009 to 2015. Honda's market share in Europe dropped to below 1 per cent for the first time ever in 2015, half of the level in 2007. Its share rebounded slightly in 2016 before dropping to an all-time low in 2017.
Honda seems to give Europe a lower priority than the US and China. The brand sells ten times more cars a year in each of those regions than it does in Europe. New models are often launched up to two years later here than in other parts of the world. On the other hand Honda has continued to develop a Civic hatchback specifically for Europe, which suggests it is dedicated to the market despite being a niche player.
Battle
Even if Honda keeps manufacturing for the European market, it will not be with the Civic platform and not with British manufacturing. The workforce have to battle all they can in this situation. They need to talk about manufacturing and offering a product that we want to buy. This is not an easy sell when a company has made a strategic decision in another direction.
As Britain leaves the EU one way or another, questions about what we want to manufacture here and what we can afford to import come to the fore. Calls for a "peoples' vote" with the aim of keeping Britain tied into the EU Customs Union are posturing and ultimately insignificant. The battle is against the ever-changing forces of production, especially in the automotive industry. It is naïve to think that the EU would allow us to invest in our indigenous car production when European manufacturers are struggling.
March to Save the Honda plant at Swindon starts at 11:00 on Saturday 30 March from the car park at Swindon Town FC, County Road SN1 2ED.