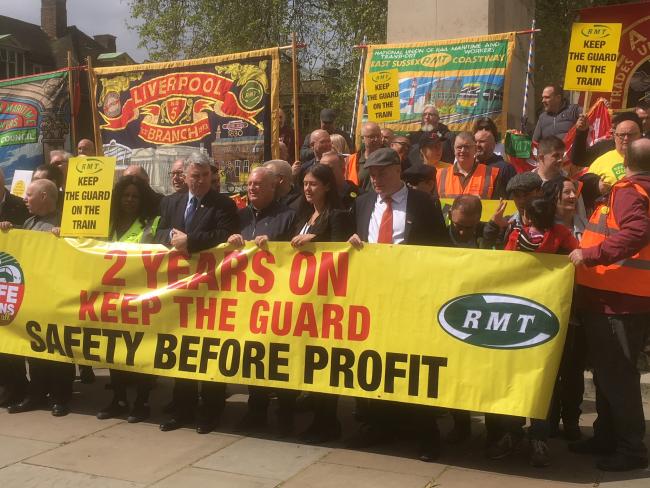 Rail workers on Northern Trains have been in dispute for two years about keeping guards on trains. Agreement between their union RMT and the train operator looks to have brought that to a successful conclusion.
On 6 February RMT announced that after 47 days of action and talks at ACAS it was suspending further action after the offer from Northern. This includes a guarantee of a conductor on all services for duration of the franchise, including new trains.
Resilience
RMT General Secretary Mick Cash said, it was "…the substantial progress we have been pushing for". He went on to praise the resilience of his members throughout the protracted campaign and also the support of the travelling public.
Northern managing director David Brown welcomed the decision and said, "We are looking forward to further positive talks with RMT…so that we can resolve their dispute and bring it to an end." Northern is owned by Arriva UK, the largest train operator in Britain. It is in turn a subsidiary of Germany's state-owned railway Deutsche Bahn.
Although this is a positive step, RMT's Guard Guarantee campaign continues. South Western Railway members have voted overwhelmingly to continue their action. They were not fooled by a false promise from SWR, owned by First Group. Mick Cash described it as playing with words and being completely different from the acceptable assurances from other operators including Northern.