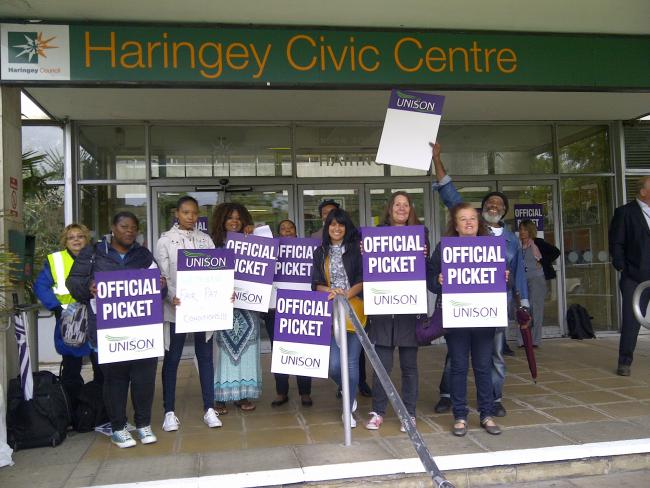 The government's Trade Union Bill will soon to become an Act. This may even save the three major local government trade unions – Unison, Unite and GMB – from another fiasco over the so-called fight for pay in this year's pay round.
They may be saved in the sense that the threshold level for industrial action, set at 40 per cent of those balloting for industrial action, will not be met. The elected leadership and full time negotiators can then give a huge sigh of relief as they call a stop to the planned ballots for all out industrial action. That's not a cynical view, but reflects a reality those leaders and negotiators refuse to acknowledge.
No support
The consultation exercises held by the three unions demonstrate little or no willingness by members to take industrial action. No one should be fooled by playing with percentage returns in an attempt to show massive votes in favour of action but hiding away miniscule response rates.
Is this an attempt to fool members, or are some elected leaders deliberately falsifying the situation because they haven't the honesty, courage or leadership to recognise that this strategy is not working? When your army hasn't mobilised or has perhaps just stayed in bed, to call for all out industrial action is leadership on a par with First World War generals sending soldiers out of their trenches to be mown down.
Local government, like any aspect of the state, is the ideological enemy of this government. As Thatcher's children they were weaned on the mumbo-jumbo theories of Hayek and Freedman. That thinking calls for the eventual abolition of the nation state, beginning with withdrawal of the state from the provision and planning of public services.
'Local government, like any aspect of the state, is the ideological enemy of this government.'
By 2020 the Tories intend to reduce the scale of local government by a half compared to the 2010 baseline. A similar operation is taking place across the civil service. The reality is that as the public sector declines by cuts, closures, outsourcing and so on, the private sector providing public services has grown and is growing at a similar rate.
A pay strategy which ignores this fundamental and strategic change in the provision of public services comes from cloud cuckoo land. It fails to recognise the changing nature of work and how that impacts trade union organisation. It fails to recognise the consequent fragmentation and disintegration and so belongs to another epoch.
Real strategy
Every trade union claims to have an organising strategy. But a real organising strategy in these circumstances means picking off every privateer one by one. It means fighting for principle and dignity in the workplace and for the right of workers to organise themselves, for themselves.
Stupid pay strategies, token gestures and posturing do not meet the needs of our class at a time when aggressive and dangerous anti-trade union legislation is imminent. These symptoms show that serious thinking and house cleaning is required in our trade unions if we are to deal with the threats facing us.