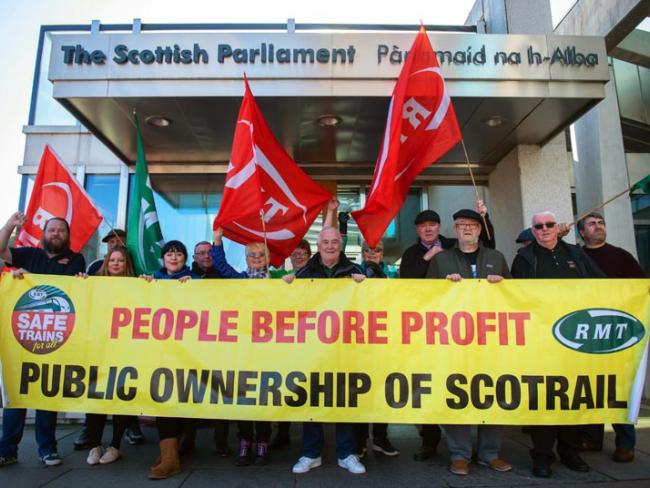 Research recently released casts doubt on the (strange) idea that privatisation is popular with the public, a vote-winner even. A new poll conducted by Survation has found that voters believe that the privatisation of public services as increased regional inequality and harmed "left behind" parts of the country.
The poll found that 73 per cent of respondents want public transport to be run in the public sector, while 63 per cent supported utilities being publicly owned, and 69 per cent wanted Royal Mail to be brought back into public ownership.
Cat Hobbs, director of campaign group We Own It, which commissioned the research, said the polling "shows us that the public are fed up with being ripped off by private companies siphoning cash to shareholders rather than investing in our services."

Meanwhile, new research by the website Ontimetrains reveals that rail cancellations have hit record highs, with the most cancelled train, the 7.13am Harrogate to Leeds, cancelled more than half the time between 15 December and 22 February. 
The website's research found that 49 rail services across Britain ran less than half the time, while official figures from the Office of Rail and Road revealed that 79,027 trains were cancelled in the last three months of 2019, 4.1 per cent of all services and a record high in the figures published since March 2014.