The government says Covid-19 is to blame for the disaster engulfing public transport. That's a lie. Its own policies are responsible for the carnage that commuters and travellers see all around them...
Britain's public transport is in crisis. And while ministers may seek to put the blame on Covid, in reality the crisis is one the result of deliberate government policy. 
The government is ignoring the problems of road traffic pollution and congestion, and pumps money into encouraging private car use. Meanwhile, it is actively discouraging public transport use by starving it of the funds needed to recover and expand, and using stunts and downright lies in an attempt to disguise the government's true agenda.
Backbone
Buses are the backbone of the country's public transport system. Despite a slow decline in bus usage since 2006. In the last set of figures unaffected by Covid-19, those for 2018/19, 4.32 billion passenger journeys were made by local bus in England, 2.20 billion of those in London. In Scotland the 366 million bus journeys made accounted for 73 per cent of all journeys by public transport.
A steady decline in passenger numbers has been driven by service cuts as a result of cash strapped local authorities slashing bus subsidies in reaction to the squeeze on funding provided by government. The decline was also driven by bus fares rising faster than inflation, and slower journey times caused by increased congestion.
'Buses should be a priority for central government, but they're not…'
In April 2022 the Campaign for Better Transport highlighted the fact that nearly 5,000 bus routes were axed in the last decade, around a quarter of the total. It drew attention to research by the RAC Foundation which showed that bus and coach fares rose by 58 per cent over the decade while petrol went up by just 19 per cent.
Now we are seeing a fuel crisis which has caused petrol prices to leap by around 40 per cent in a year. The government's response was to cut fuel duty by 5 pence a litre and then freeze it for two years. Five pence a litre represents a tiny saving for most motorists – if they see it at all. Mostly it was wiped out given that the oil companies and petrol retailers are using the fuel duty cut to increase further their huge profits instead of passing the duty cut on to the motorists.
Ignored
While Chancellor Rishi Sunak cut fuel duty in his Spring Statement, there was nothing for public transport. Sunak's move is costing the exchequer around £5 billion, a significant sum which would be far better spent on improving public transport provision.
Paul Tuohy, Chief Executive of the Campaign for Better Transport, said: "Buses are relied upon by millions of people and should play a central role in a green transport future, but they have been struggling for some time, and the pandemic has made things much worse." Buses should be a priority for central government, but they're definitely not.
Given the strong government messaging in the early part of the pandemic to avoid public transport, the campaign believes that there is a segment of the public that will not return until the government overtly tells them it is safe to do so. 
It reckons that the government campaign should be accompanied by fare incentives and offers to encourage people back on board. And it contrasted the 5p cut in fuel duty in Britain with moves to cut public transport fares in countries such as New Zealand and Germany.
A much-criticised government stunt was to award some local authorities money to develop their public transport systems as part of its so-called levelling-up agenda – just over £1 billion was awarded to 31 authorities.
Transport union RMT described the announcement as "a postcode lottery". General Secretary Mick Lynch said: "This announcement of funding is a drop in the ocean compared to what our bus and local transport desperately needs after years of government cuts, austerity, and mismanagement by the private bus industry."
Bus and coach industry trade body, the Confederation of Passenger Transport, pointed out that millions of passengers would be left disappointed because their local area had missed out. And Paul Tuohy said, "Improving buses in a minority of places does not live up to the promise of a national bus strategy…"
Bus usage in London represents more than half of that of the whole of England. That is because London was spared the deregulation of buses that took place in 1986. Elsewhere, it visited a free-for-all on the country which took years to settle down to the current highly unsatisfactory position.
Powers
Instead Transport for London (TfL) has the power to determine bus routes and service levels along with fares, and franchises the routes out to the private sector to operate. This results in much more stable services firmly under public control.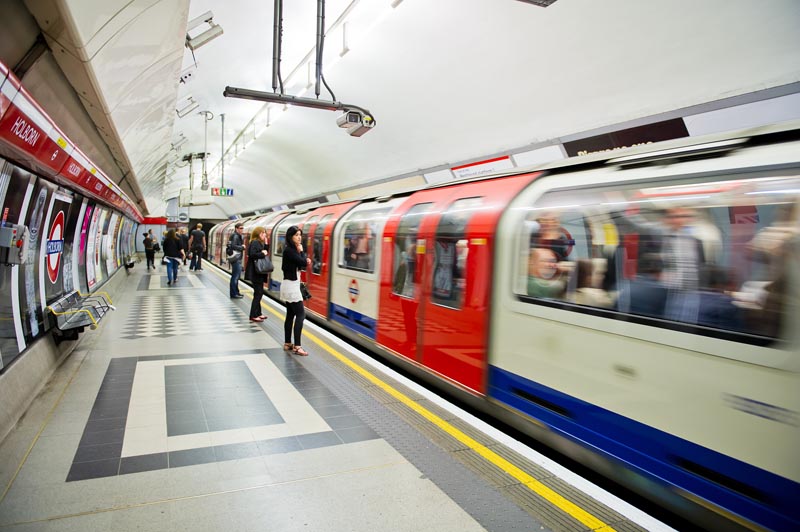 But bus usage in London has also fallen for the first time since 2012, and Transport for London continues to lurch from one funding crisis to the next as the government deliberately starves TfL of the funding it needs to keep going. Workers in TfL and London Underground face further cuts in staff numbers, and attacks on their free travel provision and pensions.
The Wales administration has set up Transport for Wales very much on the lines of TfL, and now that it is able to do so, intends to replicate a TfL-style franchised bus service network across Wales. Like TfL, fares will be set by Transport for Wales. How successful this will be in the face of central government policy remains to be seen. And funding is key. This, though, would appear to at least put Wales's buses under significant public control.
Uncertainty on rail
Meanwhile, railway services and the staff that provide them continue to face great uncertainty. The ending of the franchise system for passenger train services has put the government firmly in the driving seat when it comes to decision-making. And it has decided it wants big cuts as part of a reorganisation of the rail industry that will put the government very much back in control, while continuing to use private companies as the means of delivery.
Despite overcrowding on many rail services, the operators of passenger services have been instructed by the government to run many fewer trains as a new timetable comes in. Its directly owned infrastructure owner and operator Network Rail has been told to cut thousands of jobs, and the government-controlled industry is under extreme pressure to cut costs by slashing pension entitlements along with free travel and conditions of service, and by continuing the pay freeze that has largely been in place for over two years.
Ballot
As we go to press, mass meetings of RMT members are being organised across the country as the union begins its ballot of over 40,000 workers employed by 15 train operating companies as well as Network Rail. 
A national rail strike could start as early as June, warns RMT. The union fears that up to 2,500 maintenance jobs may disappear, and believes that this will mean the undermining of safety standards that have taken many years to establish. RMT has also set its sights firmly on ending the two-year pay freeze. 
'The government is deliberately starving Transport for London of the funding it needs to keep going…'
White-collar rail union TSSA looks about to follow suit. The government has already clearly stated that it aims to get rid of ticket offices, and both TSSA and RMT fear that this will lead to fewer staff on many stations and more unstaffed stations. 
Fewer staff raises issues about the security and safety of passengers, as well as accessibility for people who cannot afford hi-tech ticketing solutions, and those needing staff to assist them with boarding and alighting from trains.
The government pulling back on HS2 commitments while diverting funds to inordinately expensive road building programmes. It clearly cannot be trusted.
Public transport is vital to the health of the economy. It will be for transport workers to defend their industry, transport users to campaign for better public transport services and against cuts, and for many others to stand up against the congestion mayhem that the government seems hell bent on imposing on Britain for its own petty ideological reasons.
• Related article: Plenty of time for gimmicks