Even the government admits the rail system is a mess. Its solution could make matters worse…
Britain's railways are again under intense scrutiny. Following the spectacular failings associated with the introduction of a new timetable last May, the government finally conceded that the current structure is not fit for purpose, and commissioned ex-British Airways boss Keith Williams to carry out a fundamental review of the industry.
Williams immediately ran into controversy, seemingly ruling out public ownership at the outset. As the RMT's General Secretary Mick Cash said: "any review of the rail service that rules out the favoured option of 70 per cent of the British people is a political fix from top to bottom. By ruling out the public ownership model from the off, review chief Keith Williams has confirmed exactly what RMT suspected - that this is an exercise in kicking the can down the road while papering over the cracks of an industry in crisis and buying one-man disaster area Chris Grayling a bit of time."
Meanwhile, the announcement by transport secretary Grayling on 10 April that Stagecoach has been banned from bidding for new contracts has opened the door to further takeover of the rail industry by foreign state companies. Stagecoach was disqualified from bidding over its refusal to pick up the full funding risks associated with staff pensions in the franchises, something the government previously underwrote. 
Rail union TSSA has accused the government of handing the railways over to foreign state-owned companies. And there's another casualty. As Stagecoach is Virgin's partner in the current West Coast franchise, which is up for renewal later this year, this could mean the end of Virgin trains in Britain – a privately-owned company that has grown very fat on the huge state subsidies provided to it since 1996.
All this followed after the Pensions Regulator cast doubt on the government's long-term commitment to continue funding the pensions, stating that £5-6 billion could be needed to plug the funding gap. With private British companies unwilling to assume such a huge risk, the Dutch state national rail company Abellio was awarded the East Midlands franchise on 9 April. 
The British government-owned LNER, created when the Virgin and Stagecoach operated East Coast franchise went bust, has outsourced its train fleet staff to Japanese train builder Hitachi, which immediately attacked staff pensions. 
The TSSA and other rail unions have vowed to defend the pensions of their franchise company members.
Fragmentation
One blindingly obvious observation Williams has made is that the national railway has become fragmented. It is as if the carving up of British Rail in the 1990s into literally hundreds of separate companies had escaped attention before now!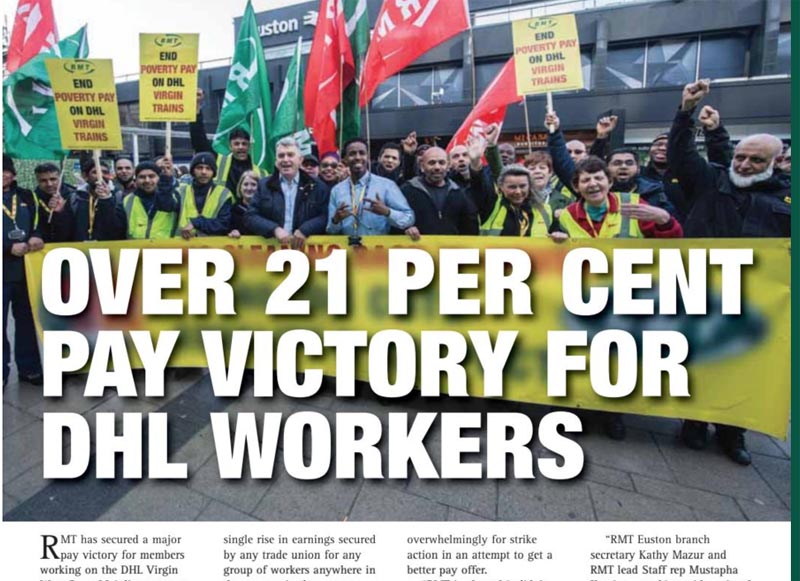 The creation of Network Rail less than a decade after privatisation was a recognition that fragmentation was a major problem. The ownership and operation of the infrastructure were brought back effectively into state ownership, and the maintenance of that infrastructure was also removed from a plethora of contractors and brought in-house. One reason was that significant cost savings that could be made this way.
Judging by the recent statements made by Network Rail, fragmentation is about to increase again. Apparently pre-judging the outcome of the Williams Review – consultation is not due to end until 31 May – Network Rail under its new chief executive Andrew Haines has begun a major reorganisation driven by an obsession with "devolution". 
This will break up its Infrastructure Projects organisation, which oversees the contractors, making five new regional structures responsible for contracting its civil engineering, track, signalling and overhead line renewal work. Its 8 route organisations will increase to 13.
A big concern is that splitting up Network Rail again could significantly undermine safety – and it was safety issues that led to the demise of Network Rail's predecessor, Railtrack. Network Rail made great improvements, and the railway is now the safest in the world. Any backsliding to the previous poor standards could result in terrible train crashes again, as experienced under the poor coordination of Railtrack.
Devolution
Devolution in Network Rail is already leading to various parts of the company "doing their own thing" when applying safety processes. And it is set to get worse. The company's contractors are concerned that the significantly different safety practices in different parts of the country are confusing for their staff.
Outside parties working on Network Rail infrastructure liaise with a group of Network Rail staff to ensure that the safety of the railway is not compromised, and to protect Network Rail's interests and assets. Worryingly, Network Rail has suggested its staff are a barrier to the outside parties, and it seems intent on watering down its procedures – which will inevitably affect safety.
Network Rail has called its new direction "Putting Passengers First". Quite how its potential undermining of safety will do that is yet to be explained!
'Splitting up Network Rail again could significantly undermine safety…'
Network Rail Chair Sir Peter Hendy has even said he and chief executive Haines have no problem if Network Rail were abolished! This suggests the breakup of Network Rail and seems to negate any possibility of  improving matters by reunifying the railway under a publicly owned British Rail mark 2. 
Network Rail has initiated an "Open for Business" programme to encourage third-party investment and delivery, saying it wants reforms to reduce cost, red tape and internal bureaucracy. It is also encouraging outside organisations to compete for work that it normally does in-house. 
This is code for more fragmentation and privatisation. The reference to red tape is likely to include watering down safety – ignoring the lessons of history.
Recent ten-year contracts awarded by Network Rail for track, signalling and other infrastructure renewals have seen further fragmentation, with many contractors being brought in. Some of those have dubious records on trade union recognition and are known for cutting costs at the expense of staff pay, terms and conditions.
Hendy and Haines are clearly dancing to the tune of successive governments, continued by Grayling, of pursuing privatisation at all costs, along with embracing the liberalisation agenda driven by the European Union in support of multinational companies.
Fragmentation has also meant that relatively few railway staff have free travel on the trains. Most staff at the railway's biggest employer, Network Rail, get cheaper season tickets to and from work, and nothing else. Staff at many rail companies now get no help with travel at all, and their pensions are far worse than they were.
The government also wants to see new passenger operators coming in on an "open access" basis – one will operate from Edinburgh to London from autumn 2021 in competition with state-owned LNER. These private operations are financially viable only if they are able to suck revenues from the franchises, which of course largely depend on government subsidy. Effectively, the public is subsidising the open access operators.
Comical
Unless you are a passenger directly affected by it, the most comical aspect of fragmentation is that coordination across the industry is disappearing. It was the absence of the oft-talked-of "single guiding mind" that led to last year's timetable meltdown.
Network Rail electrified the Manchester to Liverpool line long before any electric trains could be built to run on it. And even then, the new trains went to the London area, and the 35-year-old trains they replaced were sent north.
'The public is subsidising open-access operators.'
Mick Whelan, General Secretary of train drivers' union Aslef, spoke out after it emerged that Northern Rail had received six much-needed coach trains to increase capacity on lines into Leeds – but could not run them for another two years.
"During the timetable crisis no one – not Chris Grayling, the Secretary of State for Transport who famously washed his hands of the problems passengers were suffering by claiming 'I don't run the railway', and not Northern, ever mentioned that the new, longer, trains wouldn't be coming in until 2021," he said.
Whelan continued: "Mr Grayling is the man who hired a ferry company with no ferries and is now responsible for a train company with no trains – or, at least, not the right trains. It's why his Cabinet colleagues, as well as long-suffering passengers, call him Failing Grayling. That's why it's time for him to go."
Grayling's departure is long overdue. But when he goes, it will be a long journey to put right the damage done by the fragmentation. The sooner we start, the better. And aside from getting rid of Grayling, we need to cast off the EU that started it all in the first place!
• Related article: The EU's hand in the privatisation of rail
• Related article: Labour joins the fragmentation game