Regulators around the world are looking closely at a massive bid by US company Nvidia for one of the world's leading chip companies – and it's a British company. The authorities in the US, the EU, China and the UK all have their eyes on the $40 billion (£28 billion) deal.
Why all the attention, and where do Britain's interests lie?
The company concerned is ARM Holdings, one of the jewels in the country's technology crown. It was born and bred in Cambridge, and was listed on the London stock exchange until 2016 when it was bought for £24.3 billion by Japanese technology conglomerate SoftBank, which runs the largest private investment fund in the world. 
ARM is not a household name in Britain, nor indeed anywhere in the world, because it is one of those companies that sell not to individual consumers but to companies. Yet chips that use its designs are in virtually every household, indeed every pocket, in the country. Perhaps in the world.
In 2015, before it was bought by SoftBank, its designs were etched into 15 billion chips sold worldwide – at the time, more than the far better-known chip company Intel had sold in its entire history. 
In the last three months of 2020, pandemic or no pandemic, 6.7 billion chips manufactured to its designs were shipped. According to the company in February 2021, a total of 190 billion ARM chips have been made for use in applications from sensors to smartphones and supercomputers. That's around 24 chips for every man, woman and child on the planet.
Artificial intelligence
Technologies developed by ARM – in particular its new V9 architecture – will be at the centre of emerging artificial intelligence, quantum computing and 5G technologies, which is why worldwide interest is so sharp. 
They herald a world where big data centres, which use vast amounts of energy and place a huge demand on the Internet, are replaced by billions of tiny chips in local devices doing their own machine learning and communicating with other chips as needed. For example, devices such as speakers or coffee machines could learn to recognise and respond to the voices of their owners, rather than send signals back and forth across the Internet.
All of which explains Nvidia's interest. The company is huge, but not in these up-and-coming areas. And it is ideally positioned to take advantage of SoftBank's current financial woes – arising partly after it shovelled $1.5 billion into Greensill Capital, which filed for insolvency in March 2021 amid political scandal.
This and other failed strategic moves brought SoftBank to an annual loss of $12.7 billion in the financial year ending 31 March 2020, a record for a Japanese company.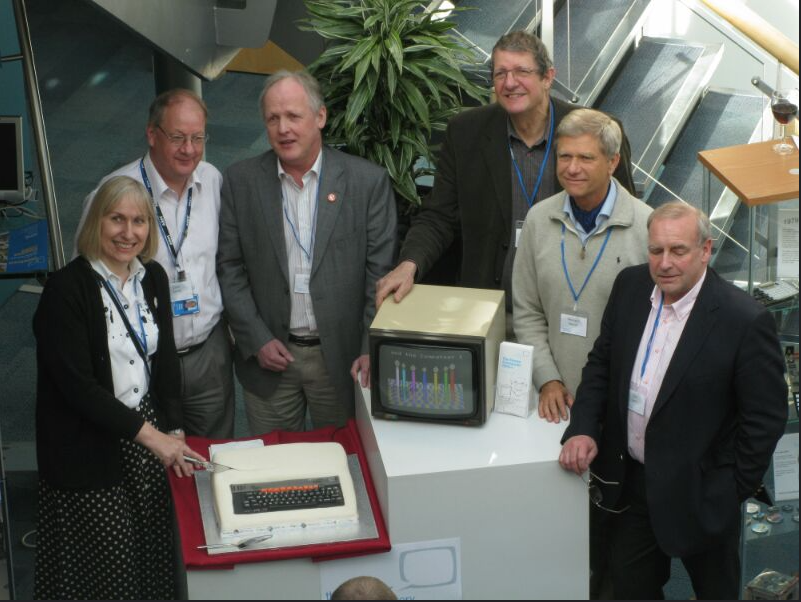 Enter Nvidia, which specialises in graphics chips, with an offer that actually costs it much less than the $40 billion headline figure: it will give SoftBank just $12 billion in cash, with a 10 per cent stake in Nvidia making up the balance. But where does all this global financial wheeler-dealing leave Britain and its industrial strategy (if, indeed, the government actually has one)?
The answer is not comforting. Listen to ARM founder Herman Hauser talking to Sky News in September last year: "It's a disaster." The big worry is that putting the technology in the hands of a US company would mean that the American government could use its own definition of national security to determine where products containing ARM chips could be sold. 
Hauser went on: "The decision on whether hundreds of UK companies that use ARM processors can export their products anywhere in the world will be made in the White House, not in Downing Street."
'No wonder the trade union Unite called on the government to stop the sale.'
No wonder the trade union Unite, which has members at ARM in Cambridge, called on the government to stop the sale, which it says "risks the company's UK operations being run down and jobs and investment moved abroad". The deal is "not in the national interest", said Unite regional officer Matt Whaley.
ARM has 3,000 staff in the UK. Most work in Cambridge, but there are also sites in Manchester, Warwick and Belfast. They will share, to varying degrees one assumes, in a $1.5 billion share handout. (Hauser later commented that the handout would make it "difficult" for workers there to "speak their mind".)
Independence
When SoftBank bought ARM in 2016 Hauser voted (as a shareholder) against the deal. His main objection was that once the company was foreign-owned "Britain would find it much harder to preserve ARM's independence which is the essence of its value to the country". How right he was.
In October 2020, a month after the Nvidia deal had been announced, Hauser wrote to the House of Commons foreign affairs committee calling on the government to act to ensure that the Nvidia deal includes legally binding undertakings "to secure and expand ARM jobs in the UK", to retain ARM's even-handed licensing model, and to ensure that ARM's intellectual property (IP) does not become "contaminated with US IP to the extent that it falls under US exports regulations".
The letter should be compulsory reading for any workers seeking to understand the importance of technology sovereignty. It spells out what is at stake. "Not only do we lose one of the few remaining weapons at our disposal in global trade negotiations, but we are handing it to one of the two adversaries in the US–China trade war with the realistic consequence that Britain becomes collateral damage in this war," Hauser wrote. 
The meaning of sovereignty
It also includes a handy guide to determining what technology sovereignty actually means, suggesting that there are three key questions: Do we have the critical technology in our nation? If not, do we have several suppliers from different stable reliable countries? If still not, do we have unfettered guaranteed long-term (at least 5 years) access to monopoly or oligopoly suppliers from a single country (often US or China)? 
"If the answer to all three of them is NO, we have to act and do WHATEVER IT TAKES until the answer to one of them is YES," he wrote (his emphasis).
Despite having it laid out so clearly that even a Cabinet minister should be able to understand it, it took until April for the government to refer the deal to the Competition and Markets Authority. The authority handed its report to the government on 20 July this year. Meanwhile, the European Commission is also looking at the sale, though that process is now delayed after Nvidia failed to file papers with Brussels before the eurocrats went off for their long summer break.
According to a report in the Daily Telegraph, a government spokesman "declined to comment on when the minister would decide on the regulator's findings". Let's hope it's a better response than to the SoftBank purchase, when a minister hailed the sale abroad of our most successful information technology company as "a vote of confidence" in Britain. 
• See related article: When the government did support technology