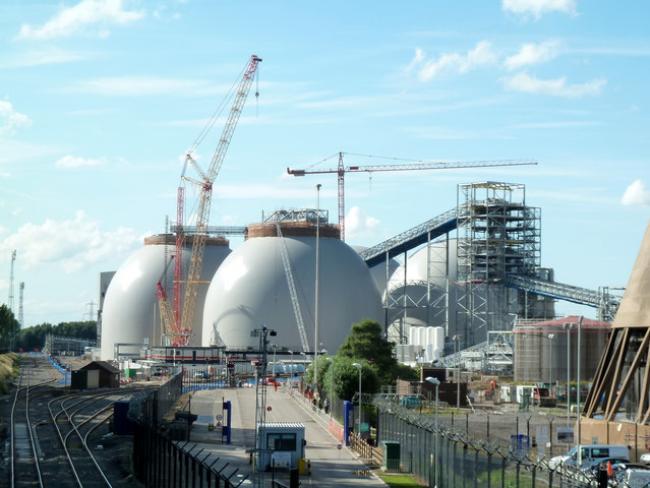 What has the EU ever done for us? How the European Union changed Britain – what to keep and what to scrap, by David Charter, paperback, 288 pages, ISBN 9781785901850, Biteback, 2017, £9.99; Kindle and eBook editions also available.
David Charter is Berlin correspondent of The Times. In this, his third book on the EU, he looks at key ways the EU has changed Britain and he asks what could happen next.
Charter investigates a wide range of topics: air pollution, animal welfare, bananas, energy, farming, fishing, flying, immigration, weights and measures, passports, rights, trade, vacuum cleaners, VAT and water. He points out some of the EU's many failures, especially in the key sectors of energy, farming and fishing.
The renewable energy directive is the single most expensive of all EU laws. It cost us over £4 billion each year, at 2014 prices.
Waste
Charter observes, "We wasted hundreds of millions of pounds subsidising power stations to burn American wood pellets that did more harm to the environment than the coal they replaced.…chopping down trees and transporting wood across the Atlantic to feed British power stations produced more greenhouse gases than much cheaper coal.…Britain is by far the biggest importer of wood pellets for heat and power in the EU, shipping in 7.5 million tonnes in 2016, mostly from the US and Canada."
'Burning wood pellets did more harm than coal.'
Drax, the largest power station in Britain, is a major consumer of biomass. It took more than half of all US wood pellet exports in 2014. This is equivalent to more than the UK's annual wood production. And public subsidies under EU rules pay for this; an estimated £540 million in 2016, expected to increase this year.
At the consumer level, Charter details exaggerated claims by manufacturers about the performance of low energy bulbs, some using 25 per cent more energy than indicated. But the EU did nothing about this.
Giveaways
The EU, through its Common Agricultural Policy, gave Prince Khalid Abdullah Al Saud's Juddmonte Farms, owned through an offshore holding company in Guernsey, £406,825 in 2015. The CAP gave the Duke of Westminster £637,709, the Duke of Northumberland £773,415 and the Earl of Plymouth £563,845. British farmers got £3.1 billion in 2015, while we sent the EU £5.1 billion as our annual budget payment to the CAP. We gave continental farmers £5.5 million a day.
From 2012 to 2014, fishing boats from the rest of the EU landed 650,000 tonnes of the fish and shellfish from our Exclusive Economic Zone each year. British fishing boats landed only 90,000 tonnes of fish and shellfish. Under the EU's Common Fisheries Policy's quota system, France claims 84 per cent of Channel cod in a zone where national waters are divided roughly equally between the two countries.