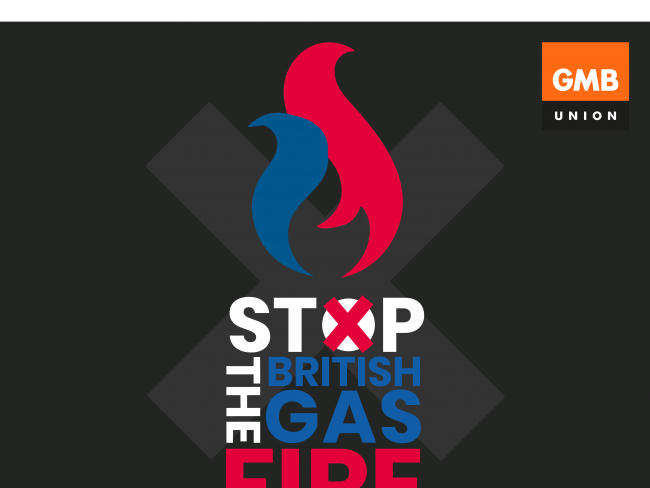 Over 7,000 British Gas engineers and other workers were on strike for 5 days from 7 to 11 January in defence of their pay and conditions. More action will follow unless the company withdraws the threat of firing and rehiring workers on worse conditions.
Centrica, the parent company of British Gas, is trying to force the workers to sign a new contract. That would mean at least 150 more working hours a year, more unsocial hours, more bank holidays, less annual leave – and of course less pay.
After praising their workers' efforts as the coronavirus pandemic unfolded, Centrica announced in July that it would fire and rehire all the workforce if they didn't accept detrimental changes to pay and conditions.
Support
That tactic, designed to intimidate the British Gas workers and their union GMB, has backfired. The workers are well aware Centrica is trying to provoke them. But support for action has been high. In August, 95 per cent voted in favour of action in an indicative ballot. And in December the strike ballot vote was 89 per cent in favour.
Centrica made a total operating profit of over £900 million for 2019. And its UK domestic heating business profits were £229 million for the first six months of 2020, up by more than a quarter.
The company is not badly hit by coronavirus, but it is pursuing a long term strategy of attacking its workers. Previous agreements to redundancies and changes in pay and conditions are no doubt seen as weakness. That may turn out to be a miscalculation.
Backfired
Justin Bowden, GMB National Secretary, said that the attempt to bully the workforce appears to have backfired, "The only way for profitable British Gas to end this massive disruption they are provoking for their customers in the bleak midwinter is to take their outrageous fire and rehire threat off the table.
"Instead of lashing out at its own workforce, who overwhelmingly rejected [the CEO's] plan and voted to take strike action, the company should look closer to home; stop threatening to fire the entire engineer workforce and enter constructive discussions with GMB."
Pickets were out during the strike, operating within the current restrictions. There was more action online with good support from customers, see Twitter #stopthebritishgasfire. GMB has set up a campaign webpage for other workers to send messages of support.