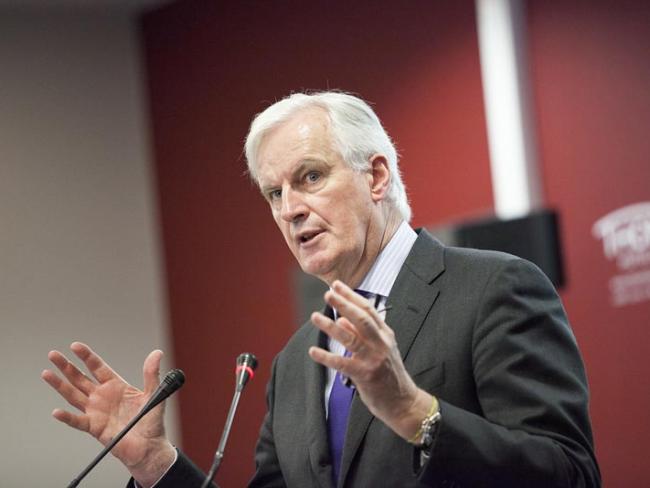 The European Union has long had its eye on the vast water industry across Europe. Its first open attempt to force water privatisation came in the 2006 Services in the Internal Market Directive – known as the Bolkestein Directive after the commissioner responsible, Dutch ex-oil company executive Frits Bolkestein.
When that attack was beaten off, the EU came back for more with its proposals for a new Directive on "concessions", that is, contracts awarded by public bodies. This time the commissioner was Michel Barnier – now the European Commission's Brexit negotiator and the darling of the Remainer press.
But after huge opposition, most notably in Germany, the final text in 2014 excluded contracts for the provision of drinking water. There was, though, a sting in the tail: a clause empowering the Commission to conduct a "review" of the effect on the internal market of excluding water.
That review should have been completed in April and reported to the European Council and the European Parliament. Now it is apparently scheduled for October. Perhaps the Commission wants to avoid even more unpopularity while Brexit is ongoing.
Greece
The EU found the going easier in Greece, where the "troika" of the European Commission, the European Central Bank and the International Monetary Fund included water privatisation in its list of demands. 
In the event, a Greek court ruled that at least 50 per cent plus one of the shares in the two main companies – EYATH in Thessaloniki and EYDAP in Athens – had to stay in public hands. So the Greek government responded by putting 49 per cent (49.7 per cent for EYDAP) of the shares into private hands.
But as an article in 2015 by the Transnational Institute points out, private companies can do very well with that level of control. It tells the story of the sale of 49.9 per cent of shares in Berlin's water company BWB in 1999. "Despite minority ownership, the private companies controlled management and were guaranteed high profits through secret contracts," it wrote. 
In 2013 Berlin took its water back into municipal ownership, though it is still run as a profit-oriented company.
The EU also imposed water charges on Ireland as part of that country's bailout. Before 2014, water was provided out of general taxation, but the EU insisted on moving to individual household charges. However, resistance was so great – with massive demonstrations on the issue – that in April 2017 the government backed down.