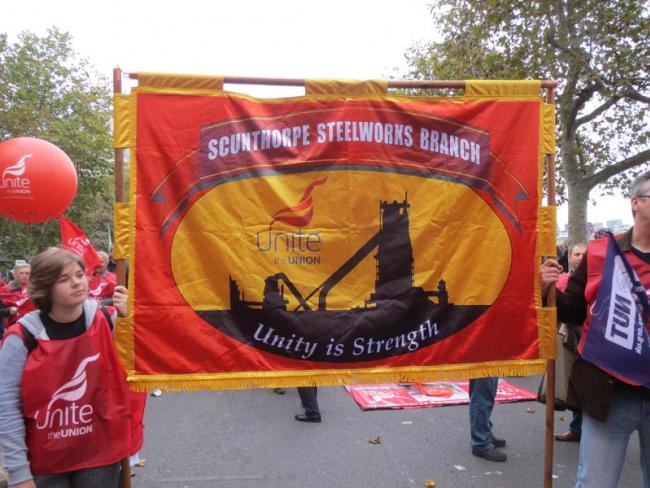 Steel workers in Britain once again find their jobs threatened after Tata Steel announced on 15 October plans to sell its Long Products Division to the predatory Swiss-based Klesch Group.
The plants affected include a steelworks in Scunthorpe, mills in Teesside, and Dalzell and Clydebridge in Scotland. An engineering workshop in Workington and a rail consultancy in York are also in the firing line. A total of 6,500 jobs are threatened, in addition to the 400 lost at the Port Talbot plant earlier this year.
Tata has been cutting back on its workforce in Britain for years. Always referred to as "restructuring", this has included the closure of its construction products business at Newport, and the mothballing of the hot strip mill at Llanwern.
Tata continues to expand worldwide. But that's only in relatively low wage areas like India, Bangladesh, Vietnam and Iran, at the expense of its British and other European operations.
The Klesch Group is known as a vulture on the industrial scene. It does not manufacture. It buys and sells, focusing on buying up debt from struggling firms and selling it on. Klesch has immediately announced there will be no guarantees about job numbers or security when it takes over.
Rubbing salt into the wound, Business Secretary Vince Cable limply remarked, "The next few months will be a time of uncertainty for the company and employees. The proposed sale shows the harsh reality of trading conditions in parts of the steel industry." The other harsh reality is that the government continues to wash its hands of British industry. The workers involved and their unions will have to get their thinking caps on if they are to resist this relentless assault. No one will, or can, do it for them.