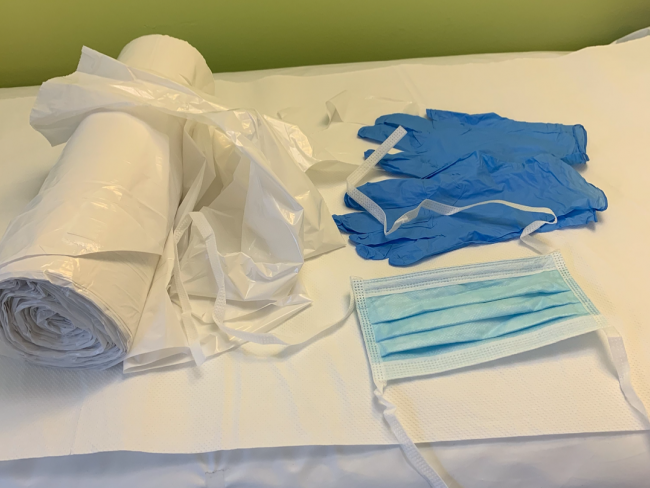 A Yorkshire company has been awarded a government contract for personal protective equipment after developing new production facilities. This is one of many innovations from British firms in the face of the pandemic.
PFF Group, a food packaging company based in Keighley, West Yorkshire, has been awarded a contract to provide essential items of PPE for use in the health service and social care.
The company have been working alongside government to gain all necessary quality and due-diligence standards. They are now a nominated collaborative partner in the "Up-Make" programme, which aims to ensure that at least 70 per cent of the nation's PPE comes from British suppliers.
Fast and reliable
Working in collaboration with Devon engineering firm Hanbury-Autogil, PFF have designed and built two state of the art machines. Installed at PFF's plant in Washington, Tyne and Wear, they are acknowledged to be the fastest and most reliable anywhere in the world. They are capable of producing 360 million disposable polythene aprons over the next six months as a part contribution towards a current weekly demand of 210 million such items.
Their food packaging business is set to continue as before. A £2 million investment has been made so far in PPE production. Four machines to fold the polythene raw material are scheduled for delivery to improve the production process. and 100 new jobs have been created, with plans to ramp-up production to contribute to meeting demand.