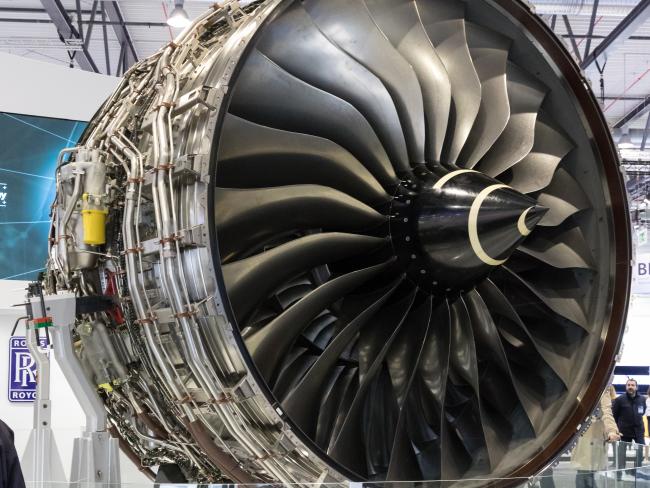 Rolls-Royce workers at Barnoldswick in Lancashire are fighting to keep their jobs in Britain. They have voted overwhelmingly for action against the company's plan to move production offshore.
The factory, the cradle of jet engine dvelopment, makes blades for the Trent jet engine, one of the most technologically advanced aviation products. Despite previous assurances Rolls-Royce revealed in August that they intended to move the work to Singapore, closing one of the two sites in the town.
The Barnoldswick workers, members of Unite, voted 94 per cent in favour of action. They are faced with the loss of 350 highly skilled jobs on top of 230 losses announced in June. The company has not begun consultation, although it has done so for other closures, such as Annesley in Nottinghamshire.
Unite and GMB, the other member of RR National Trade Union Group, wrote an open letter on 19 October to company CEO Warren East. They want RR to withdraw the plan to move blade production offshore, or else for the plant to retain the same number of workers, with guarantees on long term commitment to the site.
"They are not prepared to let Rolls-Royce disappear without a fight."
The unions say that they cannot stand by waiting for death by a thousand cuts undermining the viability of the site and point to the disproportionate loss of jobs in Britain in the present plan. They have stated a wish to consult and negotiate, but will take action if necessary. Rolls-Royce have yet to respond publicly to the 4-day deadline set by the unions.
The Rolls-Royce workers and local people are building the campaign. As Ross Quinn, Unite regional office,r said, "Barnoldswick was the birthplace of the jet engine, Rolls-Royce has been the principal employer for nearly 70 years and they are not prepared to let that disappear without a fight."
Rolls-Royce workers have made a 24-minute video about the importance of Rolls-Royce to Barnoldswick and the fight to save it.