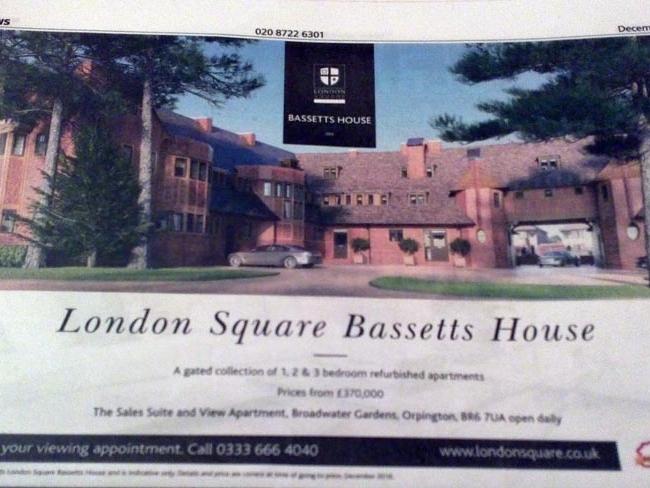 The site of a former home for vulnerable adults is now on the market having been redeveloped for private housing. Prices start at £370,000 for a one-bedroom flat.
Bassetts House in Farnborough, Kent, a Grade 2 listed building, used to be a day centre with a dental service, doctors that specialised in epilepsy and learning disabilities, art rooms, sensory rooms. It also had a large canteen that all residents enjoyed for Christmas lunches as well as birthday parties closed to make way for the developers.
Residents had been told they had a home for life. But since Bassets House closed many of the residents with needs to complex to be cared for by the private provider that took them over have been moved yet again – to another private provider.
March 2001 the Government introduced a white paper "valuing people". Its opening statement notes that "people with learning disabilities are amongst the most vulnerable and have a choice who cares for them". But in July 2008, following the introduction of the Health and Social Care Act, private providers – many of them charity-run organisations – started a bidding war to see who could provide a service at the cheapest price.