Workers in the NHS, and all of us who use it should insist that never again can it be allowed to face such an epidemic with such limited resources…
In the current crisis there are voices which say the working class "must just get on with it" and not ask awkward questions. But constant questioning is how human beings learn and in this novel situation, suppressing questions is not a good strategy – especially when it comes to the NHS. 
Big questions are being asked. They include (among many) why do we have so few acute beds, and why are we short of nurses? Why do we have so little personal protective equipment (PPE)? Why don't we have the capacity to produce our own supply? Similarly, with production of ventilators? How can we have so many eminent scientists working on tests, vaccines and potential cures but so little capacity to produce any of these commodities at scale? All good questions.
Asking these questions hasn't prevented NHS and social care staff demonstrating an exceptional industriousness, capacity and commitment during the Covid-19 crisis. They have more than lived up to the regard and esteem felt for those services by the general public. 
Many NHS staff are working 12-hour days five days a week. More than 8,000 former nurses and midwives across all four parts of the UK who had left the profession responded to a call to re-join and are now on the Nursing and Midwifery Council's (NMC) Covid-19 temporary register. 
A further 12,000 former NHS staff from other occupations have signed up to return during the crisis. Around 750,000 people have signed up to join the NHS volunteer register to support the service.  
The Nightingale Hospital at the Excel centre in East London has been fitted out to accommodate 4,000 patients in a remarkable feat of collaboration of building workers, NHS staff, suppliers and the Army. Several more similar facilities are in preparation. So positive action and questioning can go hand in hand. But every ventilator needs a skilled nurse to manage it: a 4,000-bed facility is only as useful as the capacity to staff it. 
Why the nursing shortages? 
A mere nine years ago in 2011, the NHS was slashing the number of student nurses in training in England and in Scotland. Experienced nursing lecturers had received redundancy letters. A motion condemning this was raised at the University and College Union's annual congress in May of that year. 
It's hard to believe now, but staff were being called to meetings where the "overprovision" of nurses was being discussed. 
The coalition government at the time anticipated a steady stream of nurses from the EU, and the trend of EU qualified nurses joining the UK Nursing and Midwifery Register was evident. That includes nurses from Italy and Spain, two countries that in recent weeks have called on those nurses to return home if they possibly can.  
It takes three years' training for a nurse to become registered, so the devastating consequences of the 2011 reductions were really felt as the diminished cohorts qualified in 2014. To compound matters the Treasury (not the Department of Health!) under George Osborne decided that from August 2017 student nurses and allied health professionals would have to take out loans to cover tuition fees of £9,000 a year, and even more for subsistence.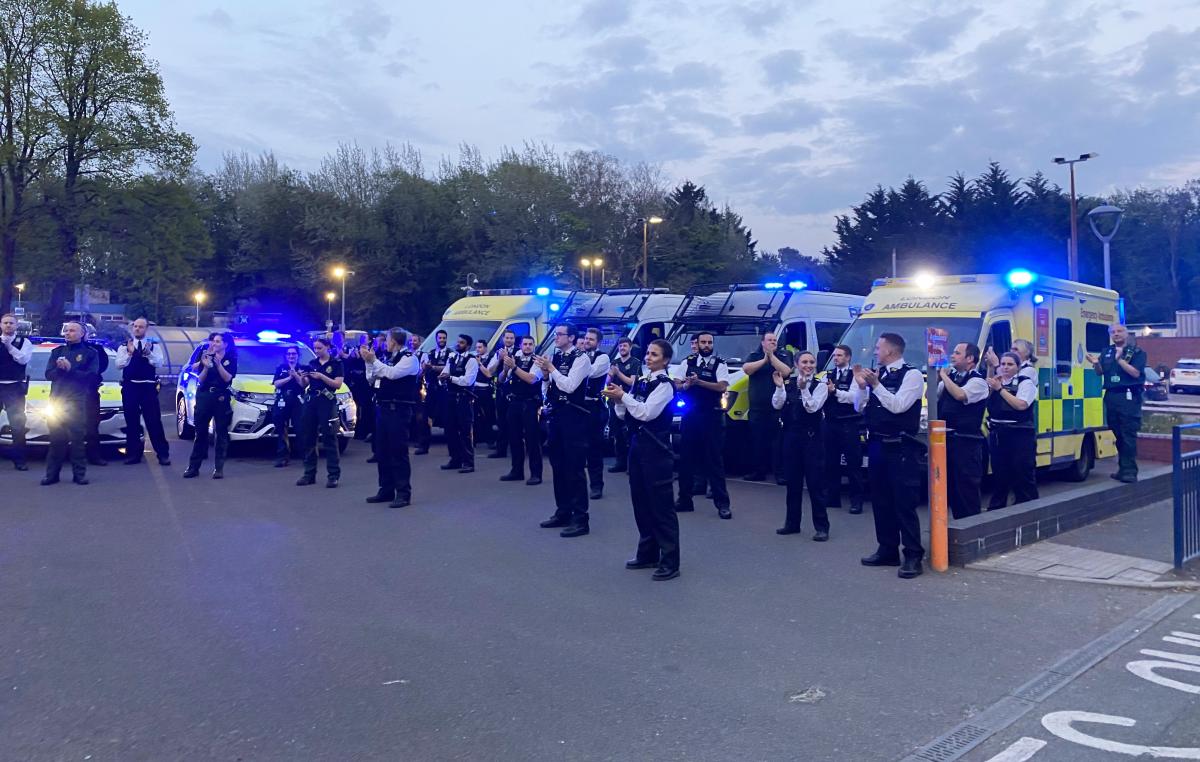 So, until the recent Budget announcement of some help towards subsistence, nurses have had to pay the entire bill for their training, even though they spend half their training time working for the NHS on clinical placement. 
The members of that very 2017 cohort, who have spent the most from their personal pockets to qualify, are the third-year students volunteering to step up on to the wards to cover for the experienced colleagues deployed to cover the Covid surge. 
The decision to introduce tuition fees was not the only attack on the nursing profession in 2011: the budget for "continuing professional development" (CPD) for registered nurses was slashed too. 
The general public might have seen this as the reduction of the occasional training day. But CPD for registered nurses is a vital part of the NHS infrastructure. Newly qualified registered nurses have many skills, but they are not critical care nurses, emergency department nurses or infectious disease specialists. Those skills require further training – typically undertaken by the registered nurse in post in those departments. 
The attack on this type of post-registration training has had two impacts. The first is obvious: fewer staff qualifying with this type of qualification. The second is less obvious: staff working in those departments have left the profession altogether due to the stress of working without the requisite skill set. 
At least the NHS was starting to question the reliance on overseas staff, even before the crisis hit. NHS England chief Simon Stevens, speaking in March 2019, echoes what Workers and many others had been saying for some time: we must stop "denuding low-income countries of health professionals they need". 
Underestimating
But the attitude underpinning the attacks on nurse training and CPD is deeply ingrained. There is a long history of underestimating the skill level of registered nurses. No one questions whether a physiotherapist or pharmacist needs a degree, but it is common to do so for nurses. To meet budgets, managers often substitute less-qualified associate nurses, when the evidence shows that higher numbers of registered staff are linked to better outcomes for patients. 
Nurses appreciate applause for NHS staff, but many say that what they really need is a different sort of "valuing of nurses". Even a small percentage reduction in the number of registered nurses leaving the service prematurely would make a huge difference to workload. 
So, one outcome of this crisis must be an NHS workforce strategy which addresses the pay and conditions of registered staff, including the urgent need to boost the CPD budget for specialist post-registration courses.
It is said the country owes the NHS a debt. One solution for nurses who have graduated after having to pay tuition fees would be a scheme whereby if they commit to work for the NHS for three years, the government will cancel their debt. The government could and should go further, and waive tuition fees altogether for student nurses who demonstrate a career commitment to the NHS over a realistic period of time.
Acute beds 
That Britain has fewer acute beds per head of population than other comparable European countries is another process which has occurred over a number of years and which has been well documented by Workers. As the provision of intensive care beds and specialist equipment is related to the number of available acute beds, no wonder we are deficient in those areas too. 
In the aftermath of the Second World War, the emerging NHS had a significant supply of specialist beds for infectious diseases. But a sloppy mantra (taught on medical and nursing courses) was that the risks of infectious disease were receding. The new norm was the need to focus on disease caused by lifestyle factors.
 'The attitude underpinning the attacks on nurse training are deeply ingrained……'
This thinking led to the closure first of many infectious disease hospitals, then of all of them. The idea was that the NHS could get by with providing a few "flexible" beds within general hospitals where the "limited number" of infectious patients could be treated. 
So we have several questions to address now. What shall we do with the capacity and equipment in the emergency Nightingale hospitals once this crisis passes? How do we evaluate the risk from infectious disease now? 
The last election saw a promise to build new hospitals, but this was largely intended to improve the standard of existing stock rather than to expand bed numbers. In addition to a workforce strategy, NHS planners need to review their provision of acute beds. 
Beds need equipment
Another set of urgent questions relates to the provision of the equipment – and these questions need to be addressed way beyond the health sector. In a few short weeks the whole country knows that PPE stands for personal protective equipment. Suddenly everyone has seen videos showing that much PPE is made in backroom sweatshops in Asia (like many of the clothes we wear, if we are honest). 
One positive indication is the way that workers all over the country have shown that they have the skill to produce PPE here – from the small clothing companies that have switched from sports kits to scrubs or the Royal Mint, which switched production from coins to full face visors in a little over 48 hours. 
Despite the years of manufacturing industry decline there is still, remarkably, a reservoir of skill residing in small companies and design and technology departments in schools and colleges. The stumbling block is the lack of capital investment in plant to allow manufacture at scale. Capital has gone elsewhere on the globe, following the cheapest labour to maximise profit. 
All the trade unions have been involved in the PPE debate, rightly so, as the involvement of the people who need to wear it is vital. Consider the aprons which work fine in hospital but blow around uncontrollably if used by ambulance staff in outdoor locations. Or look at the facial bruising experienced by staff who wear visors for four hours or more. 
Now those end users need to maintain that involvement and demand a factory-to-ward process under our control that is secure and dependable in a crisis or in war.
Skill and innovation 
Similarly, there is a reservoir of engineering skill and innovation in ventilator production. When this crisis started there were only 8,000 ventilators in Britain, compared with 25,000 in Germany. Few of us had even thought to ask how many we had but we do have workers whose job title is Emergency Planner: had they sought to alert us? 
Since March we have seen companies such as Unipart, Rolls Royce, JCB and Dyson collaborating to produce the ventilators that the NHS needs. Clinicians at University College London are working alongside F1 engineering teams, setting their competitive differences aside, to produce Continuous Positive Airway Pressure Devices (CPAPDs) that might actually obviate the need for ventilator mass production at some time in the future. 
How many ventilators will we have by the time this present crisis runs its course? More importantly, how much manufacturing capacity will we have to produce at scale? 
Too few staff. Too little training. Not enough beds. A shortage of equipment. Never, ever again can we leave ourselves so exposed, so dependent on others, so far short of what we need to run our own health service in time of emergency or war.
• Related article: A questioning generation